Mesa Quality Products
Progressive Screen Systems- Automated Roll Downs
Mirage Retractable Screens
Doors In Motion Automation
Certified Schlage - Residential and Commercial
Tremco and Illbruk
Why did we choose these products?
After many years of working with custom products we have obviously seen a pattern in engineering and reliability.
We personally select the products we believe in.
We chose them based on:
Highest Consistent Quality
Efficiency
Life Span
Earth Friendly
Green

Sales & Installation
Quality Custom Millwork
Why Choose Mesa?
Full Turn Key Experience
Enjoy working with one person, from concept through ordering, completion and service. This is a major advantage to your project. Our responsible staff has the communication skills, product knowledge and ability to provide you with the product you want- no compromise, no headaches of multiple contacts and no passing the buck.
Sales & Management
Mesa provides a complete Sales and Management Package.
Whether you choose our qualified installers or other options; you will receive our professional sales team, competent knowledge of all product, manufacturer based support and up to three days of on-site supervision at no charge to ensure correct installation of products to retain warranties.
Consulting
Mesa has extensive experience and education in fenestration.
We provide valuable hands-on assistance with product selection and installation for your project, even if you have purchased your windows or doors elsewhere.
We don't have to sell the product for you to enjoy our services.
Featured Project
Mesa Quality Nextera Project
Seventeen below in the morning, only getting to five below all day! Mesa Quality installs Unilux Triple Glazed Ultra Therm Lift & Slides in a Minnesota winter...>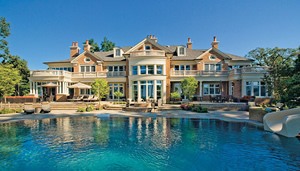 Private Residence with UNILUX Windows & Doors
UNILUX Europe's Number One Alu-Clad Wood Windows and Doors, Quality and competence made in Germany.
UNILUX - Brand Name Security You Can Depend On
Private Residence with FineLine Windows & Doors
The FineLine wood-aluminum facade range, with its wide variety of shapes and colors, offers the best options for perfectly designing this important building element. Cozy wood inside weather-proof outside!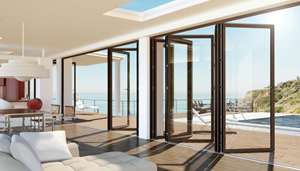 UNILUX Exterior Sliding Folding System
Here, nothing stands between you and the fresh air
Maxxiglas: Glass surfaces with aluminum clad wood, Exterior Sliding-Folding System
Our slide and fold door systems take the quality you come to expect from UNILUX and combine it with sophisticated operation. Slide and fold doors are offered in any of our 5 wood species and are clad with aluminum on the exterior, for maximum protection. And because we always think about energy efficiency, tri pane glazing is offered with all systems.